Forest Restaraunt offers a unique dining experience that is a blend of natural surroundings, local cuisine and a cozy atmosphere. The restaurant is usually located in a forest or a place of natural beauty and is designed to reflect the beauty of the surrounding environment.
Forest restaurant's The atmosphere of the forest restaurant is relaxed and inviting, and a warm and cozy atmosphere is created by natural decorations and lighting. The sound of rustling leaves or nearby streams is soothing, and the event can be enriched with activities such as hiking or nature watching. Whether you're a nature lover, a foodie, or just looking for a unique dining experience, a forest restaurant can offer an unforgettable culinary adventure in a beautiful natural setting.
The menu of the forest restaurant includes local and regional cuisine prepared using fresh local ingredients such as wild animals, berries, mushrooms and fish. These dishes are served in a rustic style using traditional cooking methods and techniques that have been passed down from generation to generation. The emphasis is on quality and simplicity, and bringing out the natural flavors of the ingredients.
Group sizes in Põlva County from 10 participants, elsewhere in Estonia from 15 participants. Outside Põlva county, a transport fee of €150 is added.
You need ideas on where to organize your event?
From here you can find most popular Forest restaurant locations.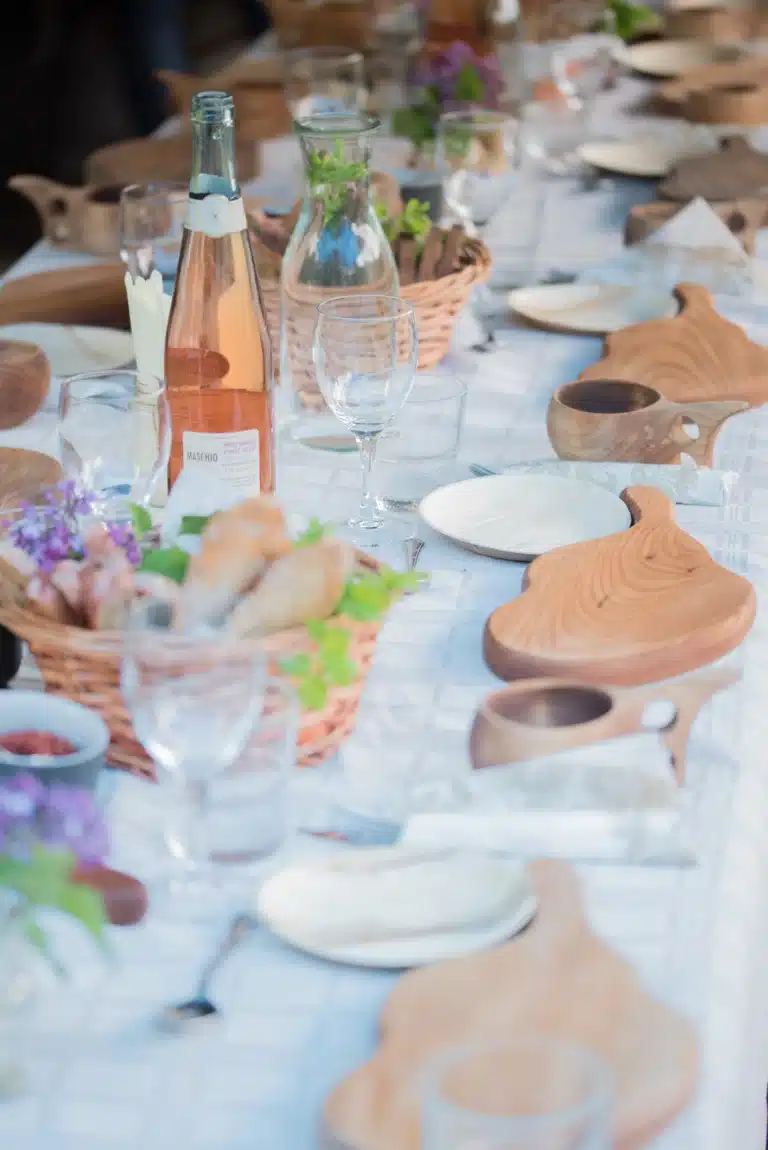 Our menus are based on the principles of "New Nordic cuisine". Local Estonian products are used in all the dishes wich is combined with the best knowledge of cooking.
A real Forest meal 50€ per person
Hey! A welcome drink?
Let's start... wild mushroom soup
On the side... a nettle-nut bread, beetroot or crispy rye bread instead?
Wow- sauces and butters...
Roasted vegetables just arrived on the table
Have you ever tasted Estonian organic beef flank steak?
or perch fillets baked in salt?
Do you care for dessert? Crispy apple pots with caramel sauce. You are welcome!
Would you like some Herbal tea or coffee?
Perfect for celebrations 50€ per person
Grilled Italian bread with pesto and spicy goat cheese
Pumpkin-earth bulb soup
Duck breast fillet with orange sauce
Roasted vegetable-quinoa salad
Vanilla custard with cognac lingonberrie sauce
Campfire coffee
A perfect end to the hike...shrimp & quail 50€ per person
Welcome drink
Grilled crispy bread with chilli oil and shrimps
Järveotsa quail confit glazed with spruce bud syrup
Woked vegetables & feta tabbouleh with caramelized pistachios
Estonian karask with melissahoney and fresh berries
Herb tea
Campfire coffee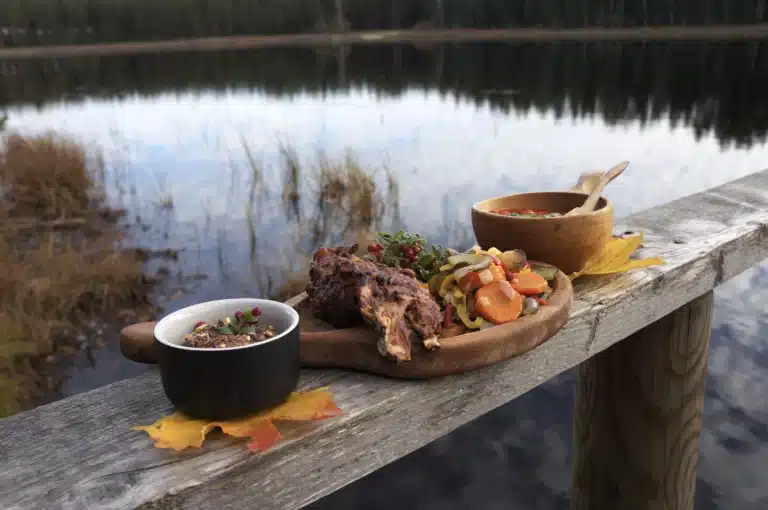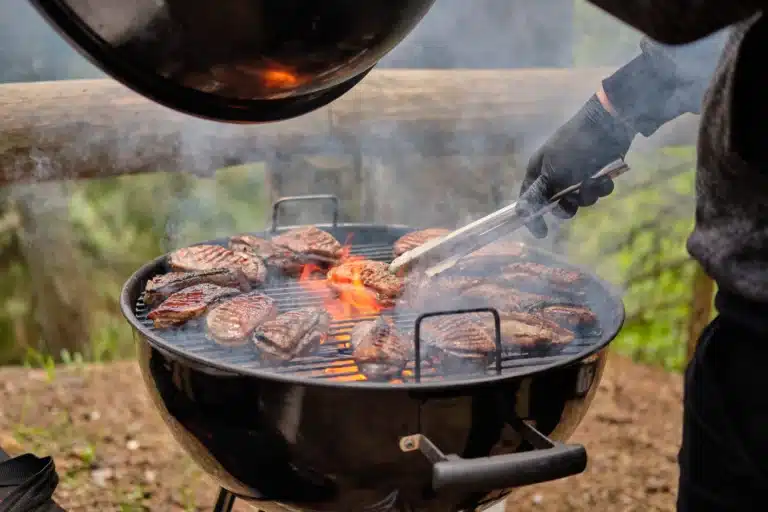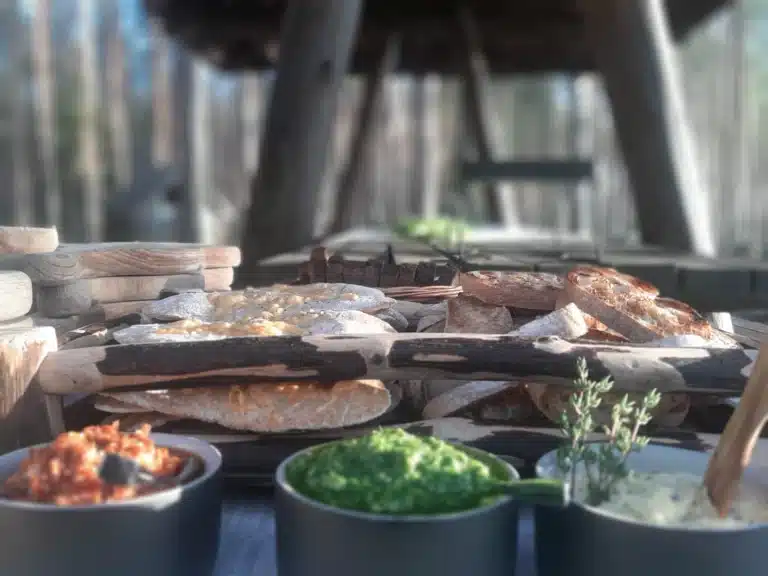 Testimonial- what they say
The food was really tasty and very well served. Big thanks from our birthday people.


Really heavenly tasty and stylish food! Having tried several different menus, I dare to recommend any of them.


Nothing but good words for the Forest Restaurant! Fast and cool feedback, flexibility, nature-friendly serving and oh - that wonderful wonderful food! Thank you!